Unduk Ngadau Kaamatan 2013: 30th May 2013
The Unduk Ngadau Kaamatan Pageant is all about natural beauty and what this pageant means for the Kadazandusun culture. From far flung places like Pagalungan in the interior of Sabah to Kinabatangan, this is one of the major events of the year. Native beauties from small kampungs and sub-district, and those from the city are brought together to see who gets to be selected as the Unduk Ngadau Kaamatan 2013.
I am told that the Kadazans call it Tadau Tagazo do Kaamatan. The winner will act as an ambassador for Sabah, to promote Sabah and to attend functions organized by the Kadazandusun Cultural Association (KDCA).
This is also an opportunity for local fashion designers to showcase their evening wear and accessories. Fashion for the Unduk Ngadau Kaamatan has a more traditional flavor, unlike other modern beauty pageants.
"This is a very special event as the beauty pageant itself is a very unique blend of legendary tales yet timeless. The title comes from the ethnic word Runduk Tadau which means the girl crowned by the sunlight. In Rungus Language, Runduk means to communicate, and Tadau means the sun, therefore Unduk Ngadau translates to communicate with Sunsu (Kinohiringan) or God asking for blessing of sunlight."
- http://thatanylady.blogspot.com/2012/11/unduk-ngadau-is-heart-of-harvest.html
Unduk Ngadau Kaamatan 2013: Next 10 Contestants
Here are the next 10 contestants taking part in the Unduk Ngadau Kaamatan 2013, out of a total of 40 district winners. Our best wishes to all the contestants and district winners of Unduk Ngadau 2013. This is one experience they will enjoy.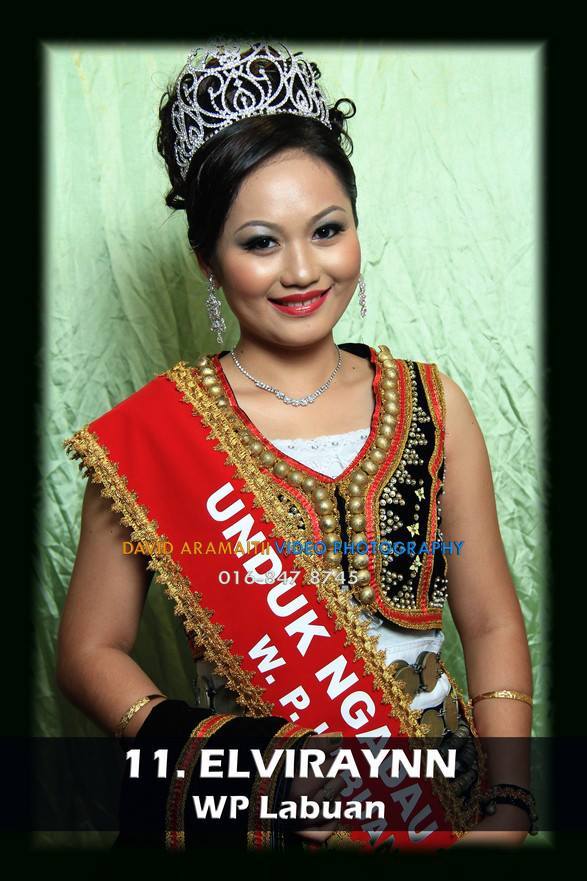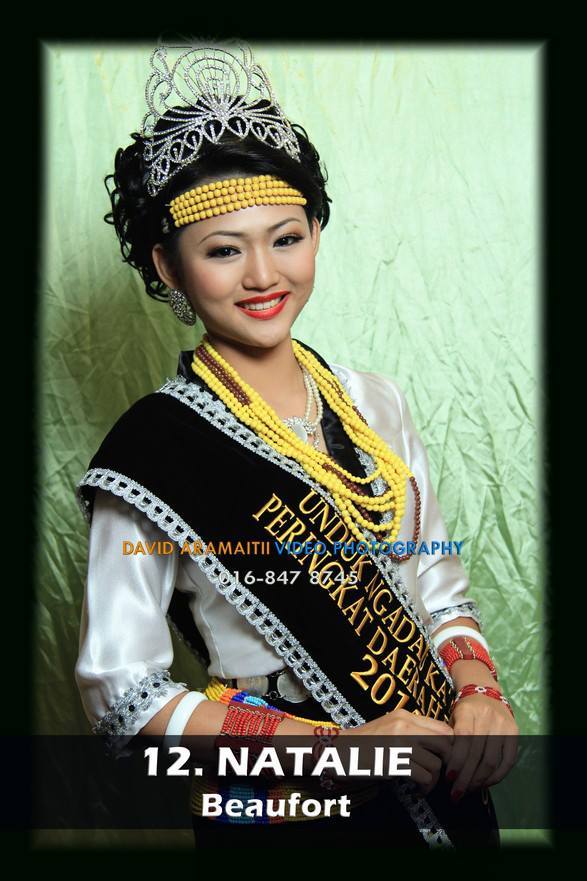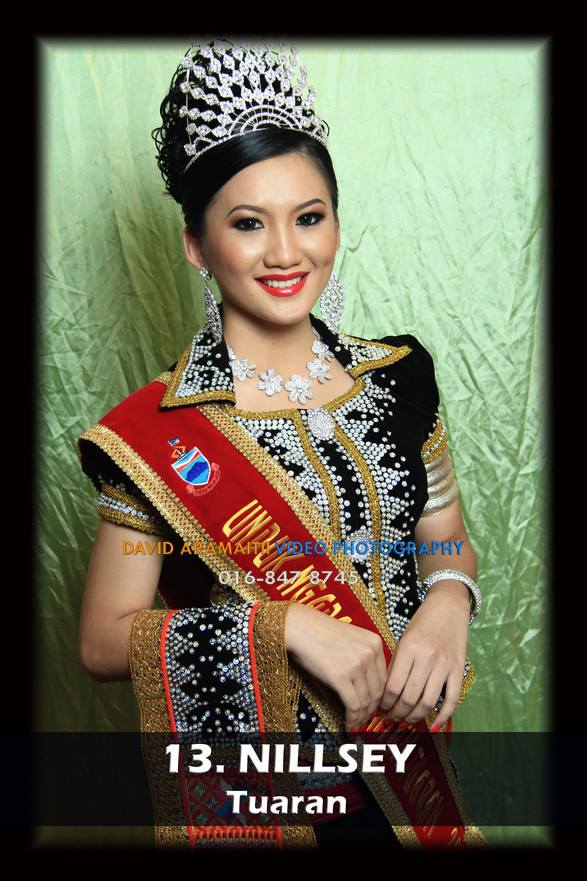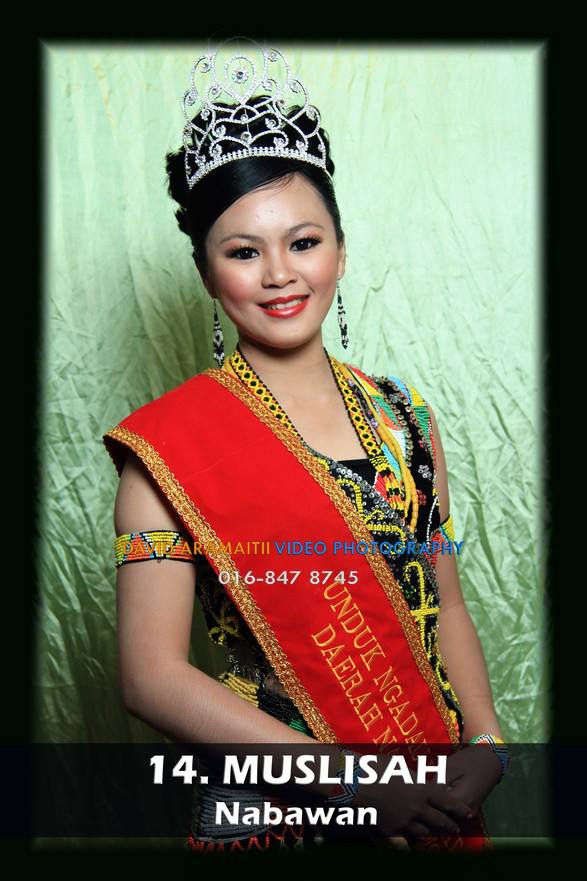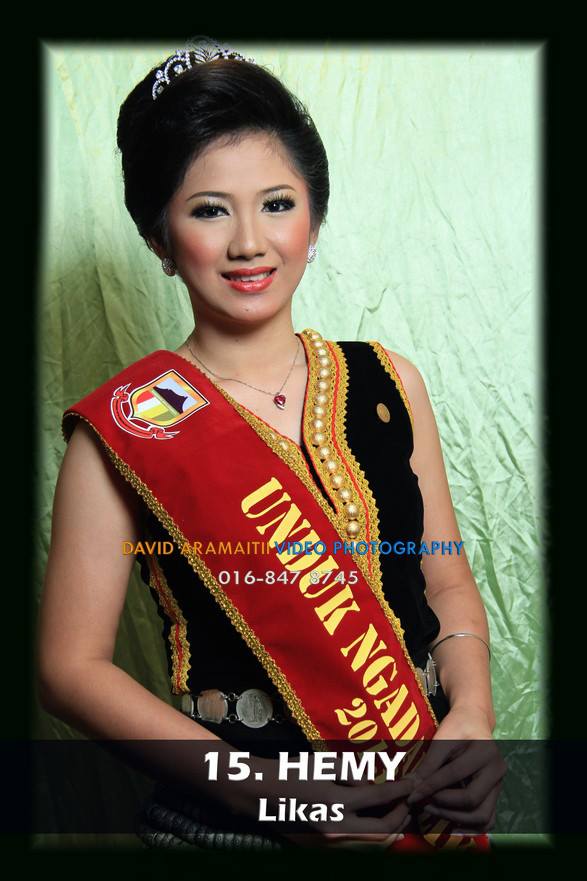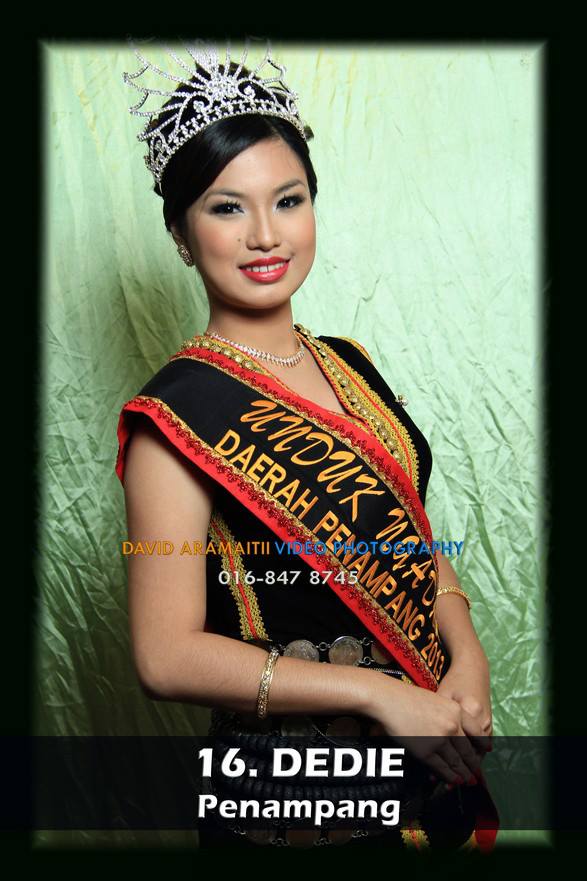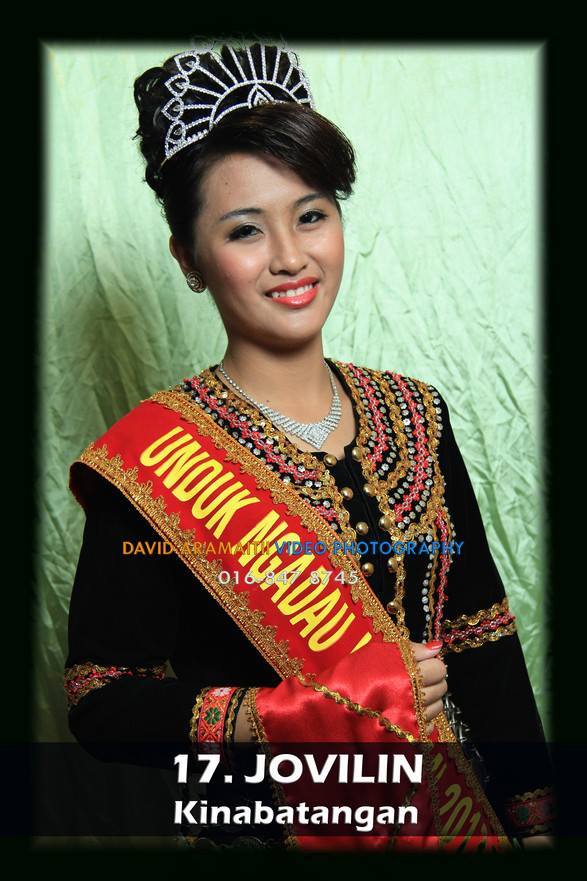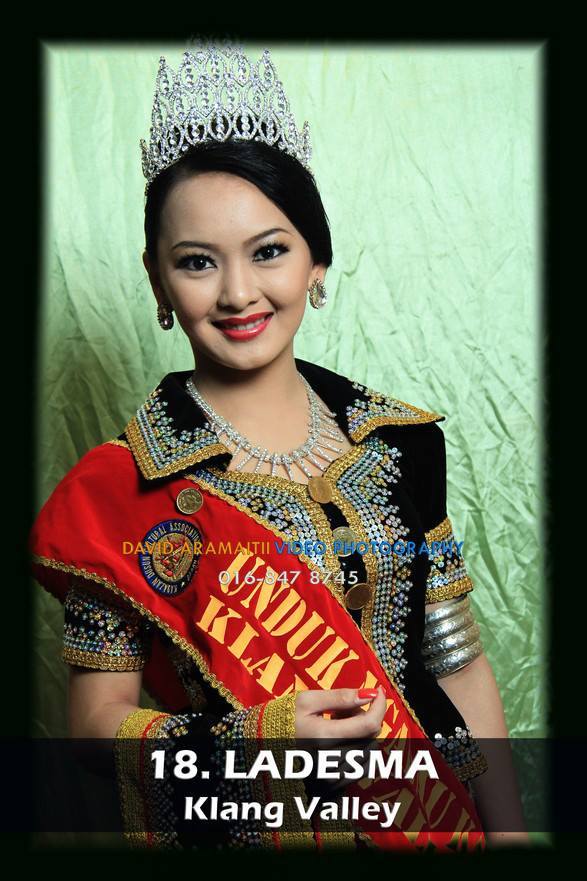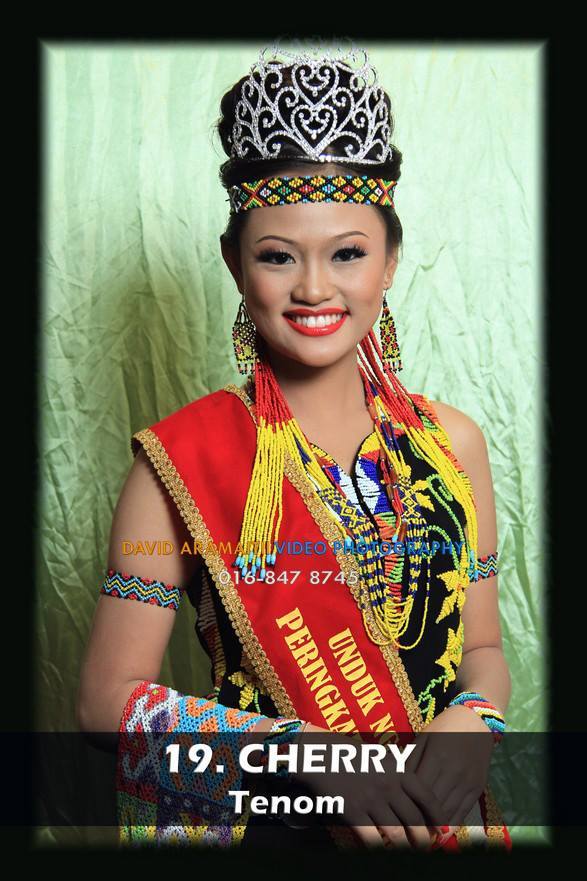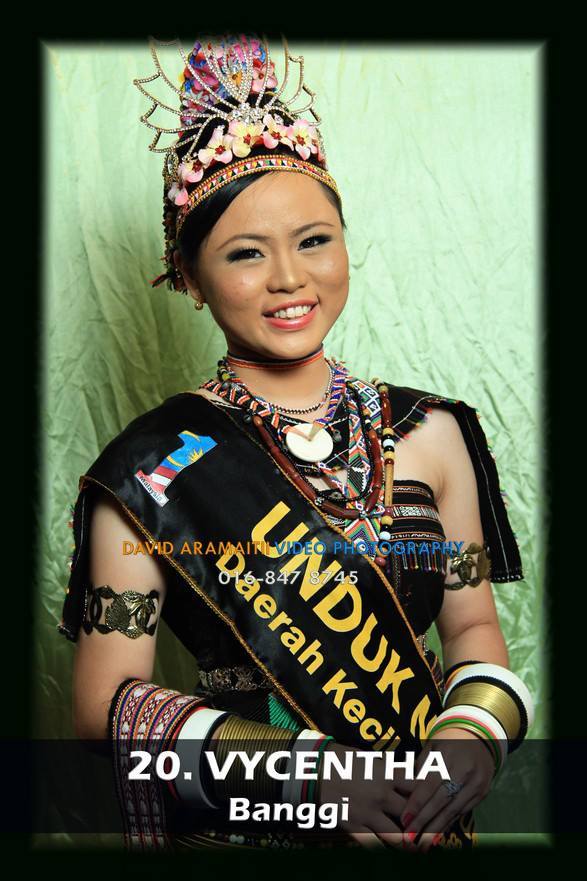 Unduk Ngadau Kaamatan 2013: Next 10 Contestants Coming Soon
Look forward to our next post that will bring you more of the contestants in this years Kaamatan beauty pageant.
All photographs are the intellectual property of photographer David Aramaitii and is here published with his permission. You can see more Unduk Ngadau photographs on his Facebook page here, David Aramaitii Video & Photo.

Similar Posts:
Tags:
Beauty Pageant
,
Kaamatan
,
pesta kaamatan