Labuan is an island off the shore of Sabah, a duty-free port and an international offshore financial centre. Labuan town, formerly known as Victoria, is primarily a port and a free trade zone. Malaysia Tourism bills Labuan as the Garden Island Of Borneo. Not sure how that came about. What I do know is Labuan is well-known for wreck diving and sport fishing.
The main attractions in Labuan is wreck diving, and there are four fascinating wrecks in the seas surrounding the island. It is also a favored destination for open sea and sport fishing, and hosts international fishing tournaments. For the people of Sabah, Labuan is best known for duty-free liquor, cigarettes and tabacco. I still have a bottle of Vat 69 from Labuan.
My Impressions Of Labuan
This may sound strange to you but I always feel that time slows down for me in Labuan. The last time I was there was a weekend getaway with my wife. We flew there in morning and by 11am, have completed our shopping and was lazing around in the hotel. Other than going out for a bite to eat, we spent the entire day doing nothing at all which was the whole idea of our getaway.
The pace of life in Labuan is slow, and while the infrastructure is there, the bustle of city living is absent. It is a small city minus the traffic is the best way I can describe it.
Places Of Interest
Labuan is great for diving and water sports. The clear waters, colorful coral reefs and wrecks around Labuan make for great diving and snorkeling. The four wrecks are the Blue Water Wreck (the stern trawler, Mabini Padre), the American Wreck (US Navy minesweeper, USS Salute), the Australian Wreck (the passenger steamer, SS De Klerk), and the Cement Wreck (freighter MV Tung Hwuang). Of these, the Cement Wreck is said to be the most colorful and photogenic wreck in the seas around the island.
Labuan Marine Park is located 2km south of the island. The park is 10 square kilometers of pristine waters and comprises of three secluded islets named Kuraman Island, Rusukan Kecil (Small) Island and Rusukan Besar (Big) Island. This islands has stretches of white sandy beaches, beautiful reef atolls and tropical jungles.
Labuan International Sea Sports Complex is the venue for the annual Labuan International Sea Challenge. The Labuan Marine Museum is also located inside this sports complex, with all kinds of marine life housed in a myriad of aquariums. Visitors to this marine museum can view and touch live sea creatures.
World War Two Memorial is one the most visited place in Labuan. In November, Remembrance Day is held to honor the valiant men who fought and died during the second world war. This is their final resting place, amidst a beautifully landscaped garden.
Surrender Point where the 37th Japanese Southern Army surrendered to the 9th Division Australian Forces which marked the end of the war in Borneo.
Labuan has a Botanical Garden which features a recreational park and beautiful landscape. It also features the Government House, built in 1852.
Getting There
Kota Kinabalu, Sabah acts as a gateway to Labuan. You can fly to Labuan which is a 30 minute flight out of Kota Kinabalu International Airport, or take a 3 hour Ferry ride out of Kota Kinabalu City. Direct flights are available from Kuala Lumpur, Miri and Kuching (Sarawak).
Another option is the 30 minute boat ride or vehicle ferries from Menumbok, a small fishing town in Sabah. This option though requires a 2 hour overland journey.
Where To Stay
From resorts to 5 star hotels, budget hotels and service apartments. Most of these are located within the town, and is a short walk to shopping and food outlets. We stayed at the Waterfront while we were there, and we were comfortable enough. There is a coffeehouse, lounge and health centre which we did not use. This hotel also has a marina, and you can watch boats come in to harbour while the sun goes down.
Sheraton Hotel is well known, and is something of a landmark. It offers deluxe rooms and suites, as well as a western restaurant and pub. In the town itself is where you will find the budget hotels. Or try the Grand Dorsett Labuan Hotel.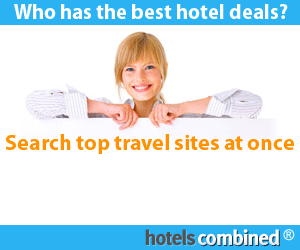 This entry was posted on Wednesday, July 1st, 2009 at 4:03 pm and is filed under
Featured
,
Places
. You can follow any responses to this entry through the
RSS 2.0
feed. You can
leave a response
, or
trackback
from your own site.