Sabah or North Borneo is a well known as a destination if you love nature and wildlife. Go on a orangutan holiday to watch the world's greatest primates in their natural habitat, living in vast tracks of unexplored rainforest. From orangutans to the proboscis monkeys, while staying in safari style lodges.
Orang Utan means Man of the Forest in the Malay language, Orang being Man and Utan meaning Forest or from the Wild.
Orangutans are large apes, slightly smaller than gorillas. In the wild, they use leaves as umbrellas to keep from getting wet in the rain, as well as using leaves as cups to drink from.
Photo source www.worldprimatesafaris.com
Sepilok Orang Utan Sanctuary
One of the best places to visit these astonishingly gentle and highly intelligent primate is the Orang Utan Sanctuary, in Sandakan, Sabah. A visit to Sepilok allows you to come in close contact with these amazing orangutans.
Arrange for an Orangutan holiday with your local tour agents or if you are from the UK, visit www.WorldPrimateSafaris.com.
Accommodation at Sepilok Nature Resort, offers comfortable timber chalets with hot and cold running water and air conditioning. Set amongst tropical trees and plants, bordering a lake in the middle of the jungle, it offers creature comforts after your experience in the jungle.
Kinabatangan Wildlife Safaris
The Kinabatangan Valley has such an abundance and rich diversity of wildlife, it is an important part of a corridor of natural conservation in Sabah. Visiting this area can only be described as the most amazing experience for any nature lover. The Orang-Utans, Proboscis Monkey, nocturnal flying lemur, slow loris and tarsiers can be seen here, along with the crested serpent eagles, rhinoceros hornbills and a variety of other birdlife.
World Primate Safaris
World Primate Safaris specializes in Borneo holidays, offering a wide variety of orangutan and wildlife safari tours. This travel company is the based in the UK and run by former safari guides. It specializes only in holidays that allow its clients to view the world's greatest primates in their natural habitats. Visit their website at www.worldprimatesafaris.com for more information.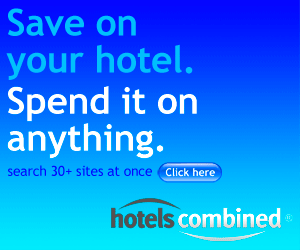 Similar Posts: