Taxi Fares quoted are one way from Kota Kinabalu to the destination. If you have to take a cab, you can also ask for their handphone number, so you can call them for a pick-up when you are done.
The Taxis or Cabs in Kota Kinabalu city are normally painted red and white. Although there are some that adopt different color schemes, such as Visit Malaysia. The ones I have seen are either Yellow or White. Note that Limo Taxis from the airport are different from city taxi, the limos are painted white and they only take fares from Kota Kinabalu International Airport (KKIA). You have pay the fare at the counter at the airport, collect your coupon and take your taxi. The fares are standardized, and most taxi drivers speak English.
Within Kota Kinabalu City Destinations
Kota Kinabalu International Airport, RM 20

Seafood Restaurants
Kampung Nelayan Restaurant, Luyang, RM 15
Luyang Seafood Restaurant, Luyang, RM 10
Gaya Sport Centre, Inanam, RM 18
Resorts
Nexus Karambunai Resort, Sepanggar, RM 75
Shangri-La's Rasa Ria Resort, Tuaran, RM 70
Shangri-La's Tanjung Aru Resort, Tanjung Aru, RM 15
Sutera Harbour Resorts, KK, RM 10
Golf & Country Clubs
Sutera Harbour Golf & Country Club, KK, RM 10
Sabah Golf & Country Club, Luyang, RM 15
Nexus Karambunai Golf Club, Sepangar, RM 75
Borneo Golf Club, Bongawan, RM 100
Shopping Complexs & Shops
Karamunsing Shopping Complex, KK, RM 8
Wawasan Plaza, KK, RM 6
Likas Square, Likas, RM 10
Lintas Square, Luyang, RM 15
Places Of Interests
Kadazan Dusun Cultural Association (KDCA), Penampang, RM 20
Monsopiad Cultural Village, Penampang, RM 40
Sabah Museum, Penampang, RM 12
Railway Station, Putatan, RM 12
Mount Kinabalu National Park, RM 170
Poring Hot Springs, Ranau, RM 200
Rafflesia Forest Reserve, Tambunan, RM 170
Rafflesia Centre, Tambunan, RM 100
Likas Sports Complex, RM 10
Towns In Sabah
Penampang Town (Donggongon), RM 20
Papar Town, RM 50
Beaufort Town, RM 120
Sipitang Town, RM 180
Inanam Town, RM 18
Menggatal Town, RM 30
Tuaran Town, RM 60
Kota Belud Town, RM 100
Kota Marudu Town, RM 160
Kudat Town, RM 200
Keningau Town, RM 180
Tenom Town, RM 200
Medical Centres
Queen Elisabeth Hospital, Penampang, RM 12
Sabah Medical Centre, Luyang, RM 15
A word of advise, there are cheaper alternatives to the countryside, Mount Kinabalu National Park, Kudat, Keningau or Tenom. There are taxis that service these routes exclusively, and there are also buses and coaches. The above rates are only for KK city taxis that have to go out of the city. Also note that there is an additional surcharge of 50% for fares from 12am midnight to 6am.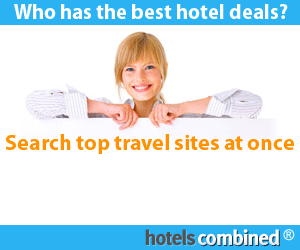 Similar Posts:
This entry was posted on Tuesday, March 17th, 2009 at 8:47 pm and is filed under
Living Here
. You can follow any responses to this entry through the
RSS 2.0
feed. You can
leave a response
, or
trackback
from your own site.