This is a review of which are the best hotels to stay in Tawau. On my recent visit to Tawau, Sabah in early September of this year, I stayed in MB Hotel. Located in the middle of Tawau city, everything is within walking distance from the hotel. MB Hotel is one of the new hotels that was built or renovated recently.
Until about 5 years ago, most hotels in Tawau were little more than motels, with the exception of Marco Polo hotel. Now, there are several full service hotels and boutique hotels available. Although, the hotels in Tawau are limited in size, they have standard and deluxe rooms, a restaurant, conference room, and are several stories high.
View of Tawau from MB Hotel
A Look At MB Hotel
MB Hotel is located in a convenient location, surrounded by coffee shops, with supermarkets in easy walking distance. The 10 stories high MB Hotel offers various rooms from Economic Floor, Standard Floor, Executive Floor and Grand Executive Floor. Prices start from RM110 to RM180, The rooms are tastefully decorated, and spacious enough for 2 adults, a toddler and a baby. The beds come in Twin, Queen and King sizes. Most importantly, the rooms, bathroom and linen are clean. Rooms come with coffee-making facilities, a small refrigerator and a small safe for keeping your valuables.
The bathroom is equipped with a rainshower style shower, hair-dryer and a full tray of personal toiletries. Towels and toiletries are replaced daily.
MB Hotel in Tawau, Sabah
Comfortable room
The restaurant on the ground floor offers a breakfast buffet, lunch and dinner, as well as room service. We tried the breakfast buffet, which offers asian and western food. Normally, we would prefer breakfast in the open air coffee shops. Still, the food is about what you would expect, and if you are not fussy about food, you will be fine with it.
You can also ask for an extra mattress, which will cost an additional RM35. Check-in time is at 2.00pm, and check-out is at 12.00 noon. The hotel rates are inclusive of 10% service charge and 5% tax.
Overall, the service is friendly and efficient, the rooms are comfortable, clean and everything is in working order. I would recommend this hotel to anyone staying in Tawau.
This Is Heritage Hotel
The Heritage Hotel is beautiful, and looks like a boutique hotel. Within walking distance to Fajar Commercial Centre, with coffee shops, restaurants (such as Pizza Hut) and convenience stores, and easy access to taxi-cabs.
Heritage Hotel, Tawau
Heritage Hotel
While I have not stayed there, the hotel comes highly recommended from friends who have stayed there. Room rates start from RM145, all the way to RM495 for a suite. Packages are also available. If you want to book a trip to Mataking Island, you can do so here.
Mataking Island Office
King Park Hotel
King Park Hotel is one of the new hotels in Tawau, completed only a few years ago. Also located next to Fajar, which puts everything within easy walking distance. This included banks, coffee shops, and the nightlife. 100 rooms from Standard to Suites, prices start from RM98 to RM388.
King Park Hotel Tawau
Kingston Executive Hotel
This hotel is located next to King Park Hotel. From the exterior, it looks nice, which unfortunately is the full extent of my knowledge about this hotel.
Kingston Executive Hotel
Hotels In Sabah, Malaysia
You can search for more hotels to stay in Sabah, or anywhere in Asian countries by clicking here.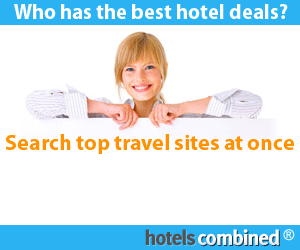 Similar Posts: