After hearing so much about Kasih Sayang Health Resort in Kota Kinabalu, I finally made it up there. I have been told that it was beautiful, the air was cool and the food was both tasty and healthy. So, last weekend, my entire family went there for tea.
I first heard about Kasih Sayang Health Resort more than a decade ago. At that time, you need a four wheel drive to get up there. Even today, the drive up the mountain is enough to give city drivers white-knuckles. But the road itself is in great condition.
The Trip To Kasih Sayang
Kasih Sayang Resort is located on Kokol Hill (some call it Koko Hill). You can access the resort from Inanam and Menggatal, both towns are only a couple of kilometers from Kota Kinabalu city. It is part of the Crocker Range, the huge mountain range in Sabah extending from Kota Kinabalu, all the way to Tenom.
We chose the Menggatal route, being closer to where we are. The drive up took us 25 minutes, and it was uphill all the way. Of course, it depends on what you drive, I was saddled with a Perodua Kenari with 1,100cc. My friend, on the other hand drove a Toyota Hilux, good for going uphill but bad for passengers in the back. Although the view was beautiful from the onset, the drive was really boring as we were basically crawling up the hill.
But what a view it was! Rolling hills all the way, you could see all the way to Kota Kinabalu city and on the other side stands Mount Kinabalu. The air was cool and clean, just about as if you were in Kinabalu National Park.
The Kasih Sayang Resort
Kasih Sayang is a health resort, surrounded by fresh, cool breeze and lush greenery. The resort consists of 16 rooms, with the capacity to accommodate 40 or more people. A spacious restaurant, with a huge deck overlooking KK city, but more on that later.
Kasih Sayang Reception Area
As you walk in, you will see the reception area. There is a footpath to your left which leads to the rooms. In the photo above, the stairs to your right takes you up to Cloud 9 Restaurant.
Kasih Sayang Resort Rooms
Footpath leading to the rooms
The resort offers Detoxification & Rejuvenation packages, starting from 5 days, four nights, at RM 2,550. This includes their detoxification and rejuvenation program, with massage and herbal baths. Also included is the accomodation for the duration of the package and transfer to the airport.
You can enjoy a massage at their Manja-Manja Spa (in Malay, it means to be pampered), if you do not want their detox package. You can just book a room, chill out for a day or two and enjoy the peace and beautiful scenery. It will set you back RM 119.00 during weekdays. The rates for weekends and holidays are higher.

Cloud 9 Restaurant
Going into the open air restaurant, you will naturally gravitate towards the verandah which offers you a great view of Crocker Range. You can also see all the way to Kota Kinabalu city. In fact, you can see all the way out to sea.
Cloud 9 Restaurant at Kasih Sayang
A good spot for afternoon tea
Cloud 9 serves Asian & Western cuisines, and some of their dishes are quite well known. See this post, Cloud 9 Restaurant At Kasih Sayang. They serve healthy and delicious food, and while I am not that particular about food, it did taste healthy. I mean, you could taste the freshness of the ingredients, and the difference in taste from restaurant meals.
The view from the resort
The rooms come with a balcony which gives you a gorgeous sunset view. This is a beautiful place to chill out and recharge your mind. No wonder this is a health resort, the place really helps you unwind.
Rooms come with a balcony
We got there at 3.30pm, and the restaurant was almost empty. By 4.00pm, we saw it was filling up again. Some of them were guests, but many were locals who were there to enjoy the cool air. Time sure flies, before you know it, it was 5.30pm and time for us to head home.
Even Our Kids Enjoyed It
The kids enjoyed themselves, being on a mountain, the cool air and all. My Princess was really looking forward to this after being told she was going to a mountain. Then they kept sneaking away on the little nature trails.
The trip back took only 15 minutes since it was downhill all the way. It was a good way to spend an afternoon with the family, and to get away from the heat. It looks exactly like what you would see if you went to Kinabalu National Park. Imagine that, just a short drive from the city.
By the way, Kasih Sayang in Malay means to Give Love.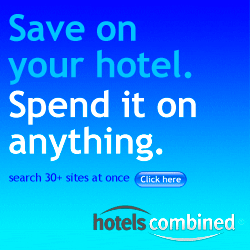 Similar Posts: