Beringgis Beach Resort and Spa, Papar
We spent a weekend at Beringgis Beach Resort and Spa with our kids last December. It was the start of school holidays and we wanted to get away for a short break. I have always enjoyed staying at Beringgis resort and since their swimming pool came with a water-slide, I was sure our kids will enjoy themselves.
They have a Spa, a Chinese restaurant near the lobby, a Western restaurant and bar by the beach. So we planned to have dinner there. I am not sure if they still allow it but we had our own BBQ there by the pool a few years ago.
I like staying at Beringgis Beach Resort for a couple of reasons. It is a local resort that lets you get away from the city, hang out by the beach while being only a short 30km away. The rooms costs less than 5 star resorts and there is plenty of activities you can do – take a jungle hike, horse riding, watersports and so on.
It is more like a motel, often you can just drive in and get a room. Depending on the time of the year, it is a good bet that you can always get a room. If you want a chalet or a duplex, then it is advisable to book early.
You can see their prices at hotel.aboutsabah.com. We stayed at the Dinawan Wing this time since this was the new wing and we had to stayed there before. We also needed an extra bed, so the room rates came up to about RM400 or USD130 per night.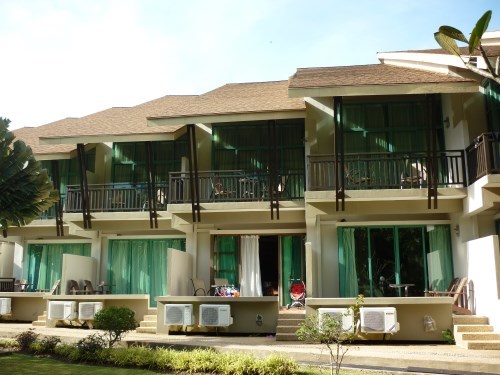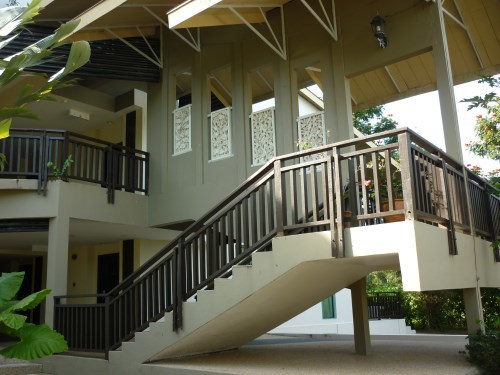 The Dinawan Wing At Beringgis Beach Resort
The Dinawan wing is their latest wing and the rooms are slightly larger compared to their Garden View Rooms. The Dinawan Wing looks very inviting and is a short stroll from the beach. So close you can hear the sound of the sea as you walk up to your room.
The rooms are what you would expect in a resort and has its own private balcony overlooking the garden. It is very relaxing….even with a couple of kids in tow.
The rooms are spacious, and comes with everything you need – air-conditioning, ceiling fan, LCD TV with satellite channel's, telephone, fridge, writing table, hair dryer, safe deposit box, coffee and tea making facilities, and attached bathroom with a full sized bath and a large shower.
The Rooms At Beringgis Wing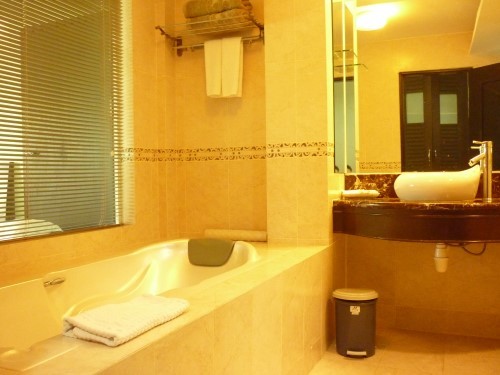 The problem with resorts and hotels in Sabah is that you can always find something that does not work in the room. In this case, we had a problem with the bathtub, the plug that drains the water will not release. While maintenance took care of the problem while we were out, they could not fix the plug. If we used the bath again, the same problem will occur and we ended up using the rainshower.
Then we found out that the light fixture in the balcony did not work, or maybe there isn't any lighting at all. Things like this always happen, and it is a shame because it is a very nice resort in other aspects.
Hanging Out By The Swimming Pool
As you might expect, we did not spend much time in the room. What followed was 2 days of beach and sun, with the entire day spent at the swimming pool. We spent more time in the pool than on the beach. For one simple reason, my younger girl is apprehensive about the jelly fishes in the sea. We didn't see any but that didn't stop her from worrying about them.
The photos you see here were taken in the morning just after breakfast. In the afternoon, we got to meet the rest of the guests – there were locals, Japanese and from mainland China.
My kids ended up being friends with a Chinese couple from mainland China and spent 2 hours playing with their kid. The boy wasn't having much fun at the pool in the beginning. It might actually have been his first time in a swimming pool. By the end of the afternoon, I think he started to enjoy being in the water.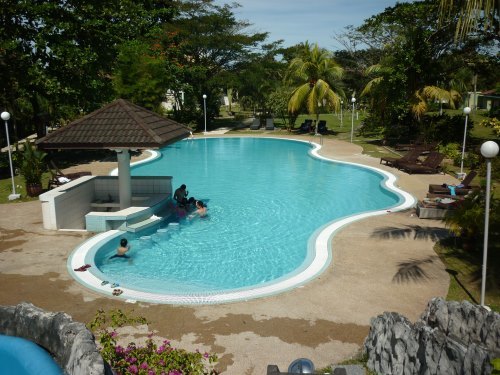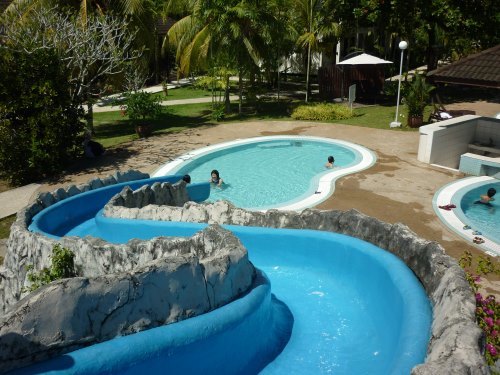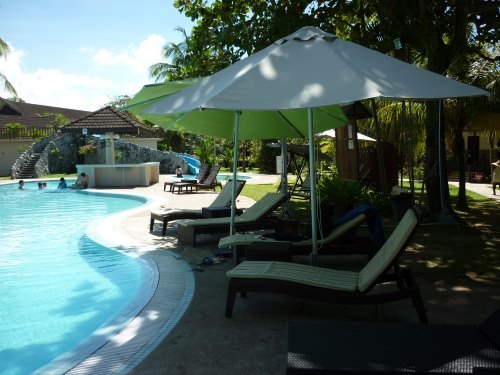 I met a Chinese couple who are on their 3rd visit to Sabah and they stayed at Beringgis because they wanted to see what lies outside the city. They found the hot climate in Sabah to be more bearable than from where they come from. Sure it is hot but it is unlike the dry hot climate China.
Then they said something that took me a while to figure out. They saw my 2 girls and kept saying how lucky I was, that I should appreciate and enjoy spending time with them. It was a while before I realized that China still practices a one child policy. I have always said there is no place I would rather be but that just made me appreciate my kids even more.
Dinner At Cabana Cafe & Bar, Beringgis Beach Resort
The Cabana Cafe & Bar is located by the beach and offers all day dining. The complimentary breakfast buffet starts in the morning. We decided to have our dinner there on the first day and went with the Western menu. There was not a lot of choice, so we went for the fish & chips and the seafood platter.
I have to say that we should have gone with the Chinese menu. Their sandwiches are fine but the fish & chips was quite disappointing – it was tasteless and oily. Even the dessert could not save the meal and you end up paying 3 star prices for the meal, about RM50 per person including the drinks.
The service was friendly and efficient but the Western menu was a let down. But being in Beringgis, your other options would be to go to a seafood restaurant in the area or go to Papar. But even in Papar, the choices will be limited.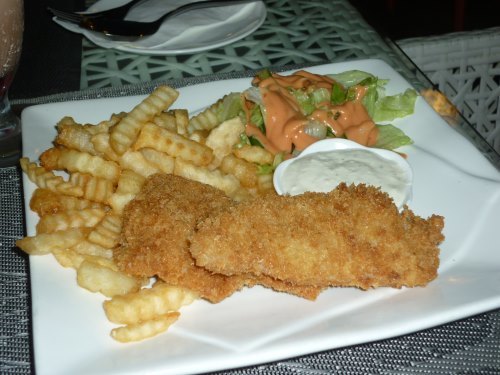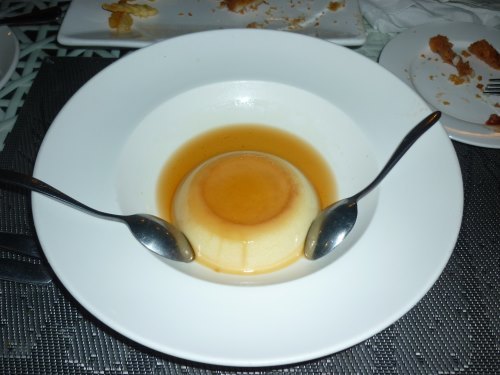 All in all, we had a good family vacation and the kids enjoyed themselves. They must have gone up and down the pool slide a hundred times while we were there. It was not perfect but we managed to have a good time anyway.

Similar Posts:
Tags:
beach
,
beringgis
,
cafe
,
hotel rooms
,
resorts