Beringgis Beach Resort and Spa – Nature and Simplicity
Beringgis Beach Resort and Spa is a locally themed resort by the beach, 30km away from Kota Kinabalu city. Travel time is 30 minutes by car. If you are traveling to Beringgis resort from Kota Kinabalu International Airport (KKIA), the distance is 20km.
Beringgis Beach Resort and Spa is situated on a stretch of sandy beach that faces the South China Sea, in a tranquil and natural location. The resort offers 74 Deluxe rooms, 44 Dinawan rooms, 10 Duplex units and 2 Family villa.
Enjoy beautiful sunny days by the pool or long walks along the beach, followed by lunch or dinner on the beach at the Cabana Cafe & Bar.
Reception and Lobby Area
The reception and lobby area is locally themed using traditional motifs and elements to create that authentic traditional design.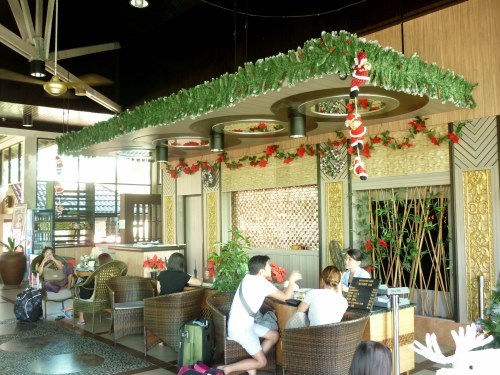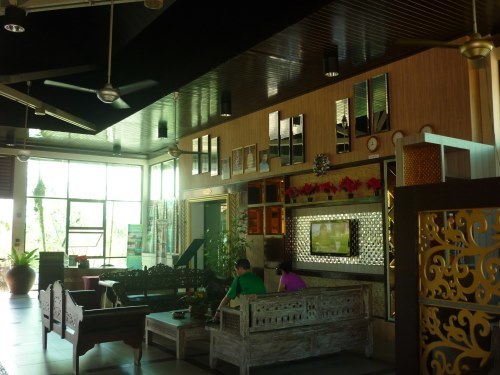 Beringgis Resort Family Villa Resort
This is the family villa that comes with 2 bedrooms, attached bathrooms and a spacious sitting room. Just in front of the the villas is the swimming pool. All units are air-conditioned and offers you a comfortable stay. The master bedroom has a king sized bed, while the other bedroom has 2 single beds.
Beringgis Resort Duplex
The Duplex has the master bedroom upstairs and 2 single beds downstairs. The upstairs bathroom has a bathtub, while the downstairs unit has a shower.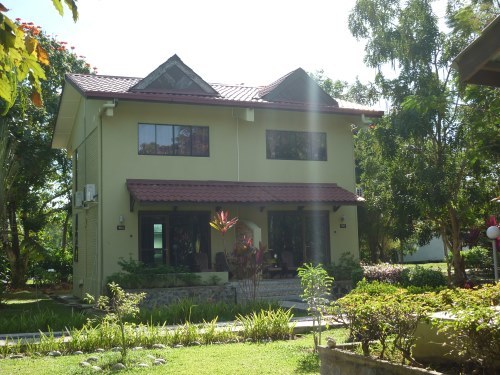 Travel Tip: Make sure you have insect repellent, especially for the downstairs unit.
Beringgis Dinawan Room
The Dinawan Wing is the newest wing and the rooms are more spacious than the Deluxe rooms. The Dinawan room will easily take a extra bed and still give you plenty of space to move about. The bathroom has a full sized bathtub and rainshower shower head. This room also comes with a private balcony that offers you a view of the entire resort.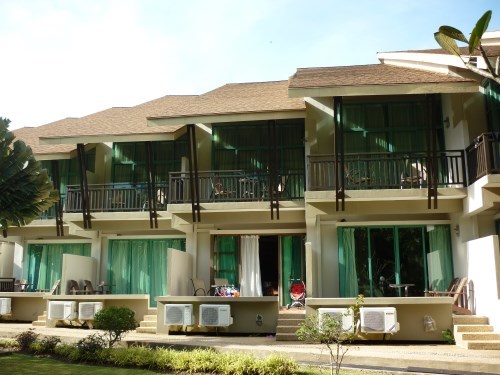 Beringgis Deluxe Room
The Deluxe room gives you a choice of garden view or pool view, available with a king size bed or 2 singles. The room has air-conditioning, ceiling fan, LCD TV with satellite channel's, telephone, fridge, writing table, hair dryer, safe deposit box, coffee & tea making facilities and attached bathroom.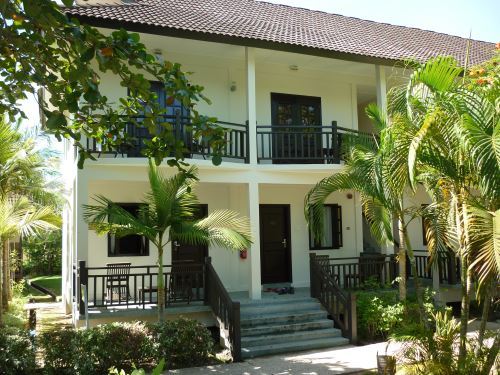 Cabana Cafe and Bar, Beringgis Beach Resort
Cabana Cafe and Bar is located right by the beach and offers all day dining. You can have your meals delivered to the beach huts next to the restaurant for an intimate dining experience.
Breakfast is complimentary and is served buffet style in a mixture of local dishes or Western style with eggs.
The service is warm and friendly. The beachside bar looks exceptionally beautiful and inviting in the evening.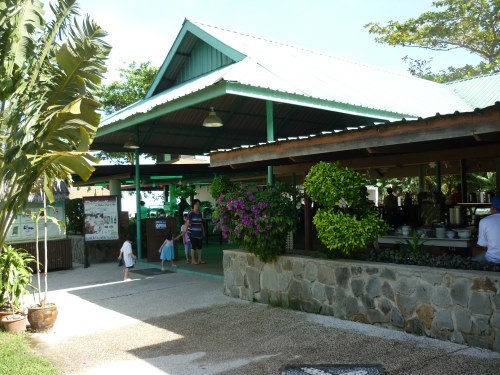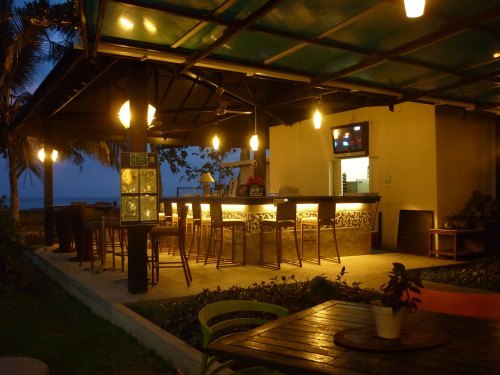 Tamarind Spa at Beringgis Beach Resort
The resort is called Beringgis Beach Resort and Spa, so you would expect to see a spa here. The Tamarind Spa offers traditional and natural treatments – from relaxing body massages to facial treatments, foot spa, pedicure and manicure for that all over pampering.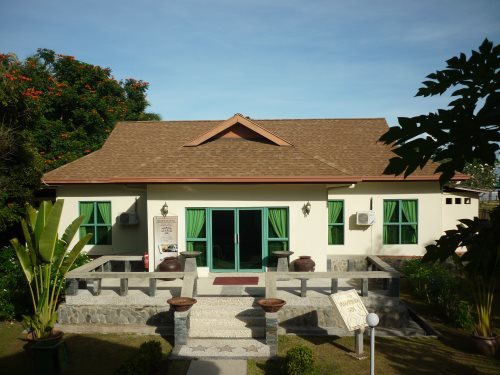 Getting There
Beringgis Beach Resort and Spa is 30km west of Kota Kinabalu city, about 10km from Papar. You can rent a car, take a cab or arrange transportation with the resort.
For online booking for Beringgis beach resort – visit hotel.aboutsabah.com.

Similar Posts:
Tags:
beringgis
,
resort
,
spa