Ever since I've started this blog, I've been planning to hide away in a island for a few days. I found out about Mantanani Island from 7 Star Fishing Adventures. I guess it is true when they say very few locals even know about these isolated islands because I've never been there. All I know is there are a group of three isolated islands, located northwest of Kota Belud town in Sabah.
photo source: www.borneoexplorer.blogspot.com
What is available
The packages I've seen are primarily for scuba divers. It seems that scuba divers and anglers are an adventurous lot, getting all the fun. Fresh seafood, lots of sun, sea and surf.
photo source: www.borneoexplorer.blogspot.com
One of the main attraction is swimming with Dugongs! The sheltered bays around the Mantanani Islands provides an ideal habitats for dugongs with sea-grass beds are found on shallow sandy areas around the islands. Plus a small human population and little boat traffic. Mature Dugongs can grow up to 3m in length, and are listed as vulnerable to extinction.
The surrounding waters offer splendid fishing adventures, from 7 Star Fishing Adventures. I am told that scuba divers come here for the underwater wrecks, which still hold plenty of the secrets from the day they first sank, and are rarely visited. These wreck are home to a menagerie of marine creatures and offer great photo shoots for the underwater photography enthusiast. I read that there are also coral reefs around the island. For the novice scuba diver, the coral reefs of the islands offer some good scuba diving sites in Sabah.
Where To Stay
Mantanani Resort is nestled amidst tall coconut palm trees, on a white sandy beach. It lies on the western side of the largest island. What's great about this is there is only one resort between three islands. The prefect getaway. Large comfortable Beach cabins with air-conditioning and attached bathrooms. The relaxing atmosphere makes this resort one of the best places to come to relax and get away from urban life. Time slows down when you unwind on a windy sandy beach surrounded by crystal blue waters.
Although it says Mantanani Resort, don't expect a resort style accommodations and service. It is a modest collection of beach cabins, with bathroom and air-conditioning. I am told that it runs off a generator – it's an island after all. The rooms looks clean, but from what I have read so far, some foreign visitors seem to have a problem with the food. There isn't a proper restaurant. I wonder if they allow BBQ or for guests to bring their own food. This resort seems to be for those who are there for diving, and don't mind a simple place to stay.
Mantanani Island
But the sea is just in front of your cabin. And divers have good reviews on the dive sites, and the surrounding coral reef. A good spot for underwater photography, with excellent underwater visibility.
Getting There
Kota Belud town is about an hour's drive away from Kota Kinabalu city. The boat ride to the island is about another hour away. It is advisable to make arrangements with a tour provider, that way you take away the stress and hassle of finding your way there.
photo source: www.bornsea.com
Tour Package
The tour package varies depending on whether you are a diver or not, but for a 3 days, 2 nights stay, it will cost between USD400 to USD500. Minimum of 2 adults, with 50% discount for kids below 12 years old. The packages I've seen seem to cost about the same everywhere. So if you see a different price, keep searching.
The packages includes:
air-conditioned beach chalet with attached washroom
meals fullboard according to serving schedule
return coach transfer from Kota Kinabalu to Usukan Bay
return boat transfer from Usukan Bay to Mantanani Reosrt
3 daily scheduled boat dives
Use of tank with air, weight and weight belts
Additional nights stay can be arranged, and diving equipment can be rented. You have to prove that you are a qualified scuba diver first.
Sunset Mantanani Island
My Choice Of Holiday
An isolated island with beautiful beaches, palm trees and comfortable chalets is my ideal holiday spot at the moment. But there is a couple of more places I want to check out first. The holiday package to Pulau Tiga (Survivor Island) costs less. It's not as far as Mantanani, nor as isolated. Again, these holiday spots are mostly for scuba divers and snorkelers. I'm more of the just laze around on the beach with a good book, and taking photographs in the early morning and evenings kind of guy. Still, the sea looks really inviting, and I can imagine the sun and breeze on my face right now.
You can search for hotels and resorts here. Just type in "Kota Kinabalu, Malaysia".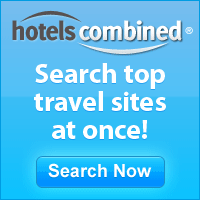 Similar Posts: