The islands around Kota Kinabalu, Sabah are pretty well-known and much visited. The islands are located in Tunku Abdul Rahman Park, and is made up of a group of 5 islands – Sapi island, Manukan island, Mamutik island, Gaya island and Sulug island. The most visited islands are Manukan, Sapi and Mamutik.
On your visit to Kota Kinabalu, try to add an island tour to your travel itinerary. Get some sun, beach, water sport, nature and an island BBQ. You can go island hopping, or a more leisurely 2 island tour. Of the available islands, I would go for Manukan and Sapi island. If you take one of the available tours from Kota Kinabalu, a 2 island tour will give you 7 hours on the islands of your choice.
Jetty at Manukan island
The Adventure Starts
On one of the tours I have found, the itinerary looks like this:
Pick up from hotel, transfer to KK jetty, register and proceed to Manukan Island (Pulau Manukan).
Enjoy snorkeling, watersports, swimming or hiking, photography.
Proceed to Sapi Island (Pulau Sapi) by boat.
Enjoy water sports, Jet Ski, Para-sailing, Banana Boat ride or a Flying Fish ride, chilling out by the beach.
BBQ lunch on the island.
Transfer back to Kota Kinabalu city and hotel in the afternoon.
BBQ lunch on the island
Island BBQ
Price Of Islands Tour
An Island Tour like this will cost: RM 180 per adult/ RM 135 per child.
Manukan beach
What the price includes
Land and sea transfers
Jetty and Entrance fees
BBQ Lunch
English speaking Tour Guide
It's so clear you can see the fishes
What's NOT include
Camera or video fees
Snorkeling gear, fins
Beach mats
Water sports equipment
Para-sailing at Manukan island
What else is there
The water sports aren't included in the tour price, and the prices are …. well, see for yourself.
Jet Ski: Rm 195 per unit for 15 minute rental.
Para-Sailing: RM 120 per person for 10-15 minutes, minimum of 2 persons.
Banana Boat: RM 40 per person for 15 minutes, minimum 3 persons.
Flying Fish: RM 85 per person for 15 minutes, minimum 2 persons.
The Tour Company
The tour company that runs this tour operates out of Jesselton Point Ferry Terminal. They have been around for a few years now, and they run some interesting tours including climbing Mount Kinabalu and white water rafting. The prices are pretty much the same as charged by other tour companies in Kota Kinabalu. You can visit their website: www.aparuholiday.com.
Photo source: www.aparuholiday.com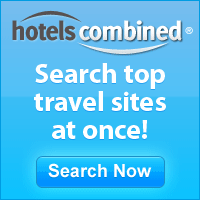 Similar Posts: