Everybody flies Air Asia, that is everyone I know prefers to fly Air Asia. Booking is fast and easy, you fly on the airbus, and the price of the air tickets are cheap. Last April, my whole family, all eight of us flew to Kuala Lumpur at zero cost. Although we had to pay a fuel surcharge at that time, it beats Malaysia Airlines. Besides, there is something sexy about Air Asia. Visit their website at www.AirAsia.com for online bookings and FAQ.
Traveling With Kids
For those who are traveling with kids, get the Express Boarding and Supersize your return flight. Recently, they have introduce a new service called Pick A Seat, and something called Hot Seat which are seats closest to the entrance. Buying a Hot Seat also allows you Express Boarding. Pick A Seat on the other, works for groups or family traveling together. For flights within Malaysia, a Hot Seat costs RM25 and Pick A Seat costs RM5.
Supersize Your Baggage
Air Asia charges RM5 for 15kg of check-in baggage, and on an outbound flight that is enough for me. On the return flight, I often supersize to 20kg. If you are on a holiday, whether shopping or visiting friends and relatives, you often bring back more stuff that you flew in with. Pre-book your baggage costs less than what you pay if you are charged excess baggage at the airport counter.
Somethings You Should Know
If your check-in baggage exceeds your pre-book, you will be charge excess baggage.
A single baggage should not exceed 32kg or 81cm (height), 119cm (wide) and 119cm (depth).
There are no baggage allowance for infants, except for baby pram or stroller.
Baggage is free of charge for: baby pram/stroller, non-motorized wheelchair, walking frames and aids.
Golf bags, diving gear, surfboard and bicycles are subject to Sports Equipment Fees (15kgs).
These tips are sourced from Air Asia travel brochures and their websites. Be sure to visit www.AirAsia.com for the latest updates and FAQ.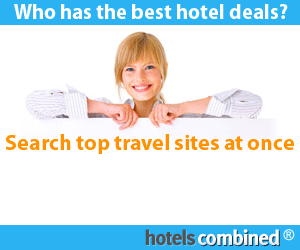 Similar Posts:
This entry was posted on Friday, May 8th, 2009 at 2:04 pm and is filed under
Adventure
. You can follow any responses to this entry through the
RSS 2.0
feed. You can
leave a response
, or
trackback
from your own site.